---
TOP 20 Leading companies with which you can perform Dropshipping.
If you are thinking of starting or strengthening your Dropshipping business, here is a list of the leading companies that have an excellent reputation in the market.
---
Everything you should know about Dropshipping:
Dropshipping is one of the fastest growing business models due to its low cost and simplicity in getting started. Once you understand the concept, you will see why it's becoming such a popular way of doing business online.
The world of dropshipping is often considered the easiest way to sell products online. The biggest difference between drop shipping and the standard retail model is that in drop shipping, the selling merchant doesn't stock his own inventory.  Instead, the merchant purchases inventory as needed from a third party – usually dropshipping wholesalers or manufacturers – to fulfil orders.
Dropship business how work?
A dropship business typically refers to an online store selling products that are not owned or purchased by the store owner until after they have received an order from their customer. This is unlike the traditional retail model in which you purchase products in bulk from a wholesale distributor to stock on your shelves directly, and then pick, pack and ship out those items yourself to your customer.
In a dropship retail business, the items you list on your site are stored by a wholesale distributor in their warehouse. When you get an order for the item, instead of taking the product from your own warehouse or off your retail store's shelf, your wholesaler ships that order directly to your customer on your behalf, with your name and store details on the package.
The benefit of the dropship model compared to the traditional retail model is you do not have to purchase large quantities of expensive inventory upfront and store it while you try to sell your products. When you use dropshipping, you simply partner with a dropshipping supplier and list their merchandise for sale. When you get an order, you forward it to the supplier for fulfillment. Your customer typically doesn't know the difference and the fact it is being shipped through your dropshipping supplier.
The benefits of Dropshipping:
Cheaper to Start and Less Risk: With dropshipping, you don't need to invest thousands of dollars in inventory or find a way to store it all. Instead, you only purchase a product when you have an existing order to fill. If you do not sell products at the volume you want, you can easily change to a new supplier and you won't get stuck with inventory that you have to try to unload at a loss.
More Products to Offer: When you don't have to pre-buy everything you sell, you can offer a significantly larger number of products to your customers on your dropship website or dropship eBay or Amazon account. The term "endless aisle" has been coined because of a dropship retailer's ability to provide hundreds of thousands of products to their customer with relative ease at little to no risk.
Flexible Work and Independence: Because you don't have to worry about fulfillment or running a warehouse, it's possible to run a dropshipping business from anywhere with a laptop and an internet connection. You can just as easily work from an office, home or even while on vacation.
Is it profitable to do Dropshipping?
Like all businesses, success and profitability rely on a number of factors. However, when done right, it is very possible to create a highly profitable online business with dropship products. If you just want to put a product on a website and sit back waiting for sales to come in, you might need to wait a long time. To be successful at selling dropship products, you need to dedicate time and effort to be differentiate your business and compete in the market like any other business. However, unlike many other business models, it is financially very "low risk" and a great model for those who are looking to learn how to build an online business for the first time.
Traditional retail will always have more profit margin per product vs. dropship retail because you get discounts for buying products in bulk. However, traditional retail also has higher costs and risks because you have to have a place to store those items, and you might get stuck with inventory you are unable to sell. However, as you sell more products over time, you can often go back to your dropship supplier for better pricing on some of your items. So even if you don't order a single item in bulk, over time, your total order volume from your supplier can still help you to get better pricing and improve your profit margins. A good strategy for retailers to increase their margin is to test many products with dropship and then purchase these products wholesale to maximize their profit once they know they can generate sales.
What is the typical profit margin on dropship products?
The profit margins on your dropship product sales will depend a great deal on the types of products you sell. For example, expensive electronics, such as computers and big screen televisions, have smaller margins than say fragrances or household goods. In general, if an item is either more expensive or sells in high volume, you can see dropship margins in a pretty low range of 10-20 percent. This is because the item already has built in demand and there is little room for you as a retailer to add value in selling an item that is being fulfilled directly from the supplier. This holds true for in store retail sales as well as online. However, high volume, low margin businesses can make more sense in the online world vs. in store sales because you can keep your operating expenses pretty low. If you can automate the listing and fulfillment of highly demanded products, your operating and marketing expenses are almost non-existent, making this a more than viable business model.
The other approach is finding dropship products with a higher margin that might be in less demand or in a speciality niche. With the right supplier relationship and products, you can see dropship product margins in the 30-50 percent range- you just need to put time into supplier relationships and product sourcing. It's worth noting that your margin isn't always simply anchored by the cost of the item, it also dependent on you as a business. If you can find ways to offer value and build trust with your customers, you can typically charge a premium compared to other online sellers.
Where can you sell dropship products?
Dropship products are sold almost anywhere traditional products are sold. If you have shopped from Amazon, you have likely purchased an item that has been dropshipped and you didn't even know it. People even sell dropship items from phone or catalog sales, and copious amounts can be found on marketplaces like eBay, Amazon, Walmart and more. When you visit a website selling products, it is very possible they are dropshipping products and using an online store or "shopping cart" platform such as like Shopify, BigCommerce, WooCommerce, 3dcart, OpenCart, Magento, Volusion, etc. to do so.
Even large box retail chains sell dropship products from their websites including Walmart, Home Depot, Sears and others.
Their reasoning is the same as the smaller retail websites- dropship allows them to offer a wide range of products with less risk and cost compared to trying to maintain that same product assortment in stock. Many successful online merchants (big and small) use a combination of both dropship and traditional wholesale purchasing for their ecommerce stores.
What Products Do You Know Best?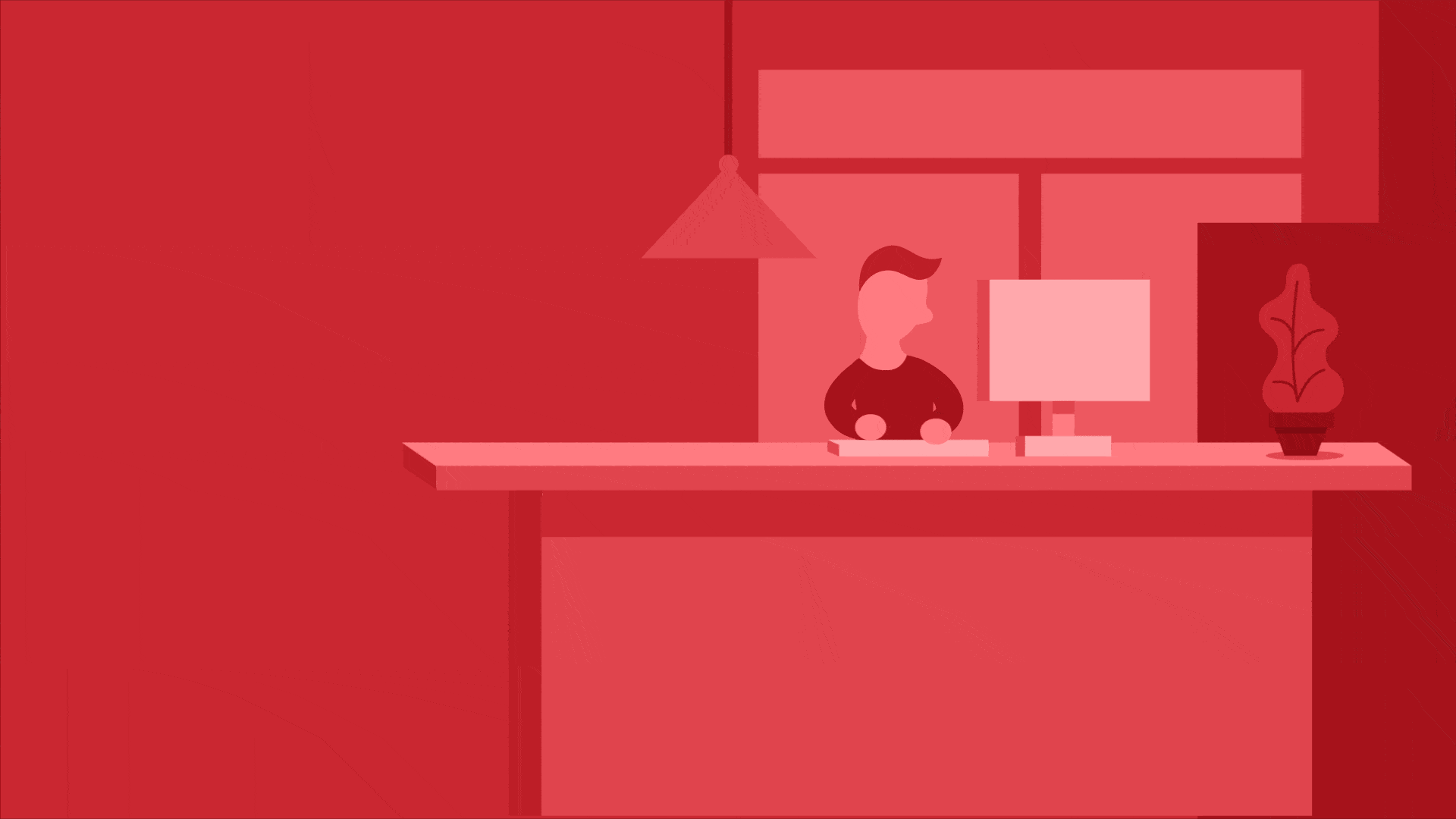 The first way you can evaluate products to sell is asking yourself what the product types and categories that you know best. Having a passion or deep knowledge of certain products often differentiates what makes retailers successful. Sure you might be competing with Amazon, but if you can provide added value through your knowledge and expertise of the product, that will get you sales.
For example, if you enjoy shopping for and setting up game and entertainment rooms in your house, you will be able to add value to your customers through design recommendations, advice on certain brands and the ability to answer the tough questions like "how do I manage the audio for 5 TVs in one room?" This would eventually lead you down a path to start searching for suppliers in the gaming, casino, bar supply and electronics space.
Consider the Price Range of Your Target Items
If you are familiar with a wide mix of products or are looking to use a large supplier with a diverse catalog, it's good to get an understanding of how many items they have priced in the $70-170 range. The supplier does not have to have the majority of their items fall within this range, but it's good to get a feel for the product types in this range because these might want to be the items that you more actively feature and promote online.
It's important to note, you might do well with a supplier who has some items in this range, even if the majority of their items are from smaller priced parts or higher-end items than just items within this range. Moreover, you can still be successful using a supplier whose products are all under $20 or over $200. However, if considering your areas of interest or expertise did not help to narrow your distributor search, considering the $70-170 rule can still be a great way to evaluate different wholesale catalogs for your online venture, or at least be a good tie breaker if deciding between a few final sourcing options.
Availability Offline
One common trait with dropship products that sell well online is their lack of availability in local brick and mortar stores. If it is something like a flashlight, hammer or what I refer to as a "life commodity" that any local store has in stock at any given time, it likely won't do very well as a good dropship product to sell online. However, the caveat here is you can't just say "well flashlights are available everywhere, so it won't do well online", because if it is a type of flashlight from a specific brand or with specific set of unique features that might not be so readily available in a your local store. You might have a product that would sell very well to the "enthusiast buyer", which is one of the best buyer types to target for dropship products.
Buyer Type
When I talk about staying away from products that are considered "life commodities", I am basically saying don't try to dropship a product that is found valuable by every average joe and is designed for daily life. Your brick and mortars and large retailers already dominate this segment because these products are in such high demand. However, these same products that appeal to a mass audience often have variations of the product that appeal to the "enthusiast buyer". Using the flashlight example, there are some high-end extremely powerful flashlights that have a high appeal to your outdoors and tactical enthusiast. This is a great example of a product that has a common need, but appeals to an "enthusiast buyer" that find value in the additional features and functionality of a standard household "life commodity" product. This type of product will be in high demand by this "enthusiast" segment of the market with little competition from your other retailers focused on higher demanded, "mass" appeal products.
Timing of Need
When looking for a product that you want to sell online, you need to put yourself in your customer's shoes and ask yourself one question… "can I wait till next week to use this product?" If the answer is no, it likely won't do well selling online. Maybe you have a great dropship supplier that can get products in your customer's hands within 48 hours, however that doesn't factor in to the customer's buying process. In our current state of commerce, customer's have been conditioned to expect products that are bought online to arrive to them within 3-5 days, with the exception of Amazon Prime purchases. On top of our shipment timing assumption, we also subconsciously factor in potential delays and rarely risk relying on a product to be consumed within a few days from purchase. Because of this, we usually seek local methods to buy products we want to feel confident in being able to use/consume within that week. So, an overly obvious example is don't try to dropship headache medicine in your online store.
Evaluate Search Engine Competition
If you can't rank for it, it can be hard to sell. Some niches, products and their related keywords are wide open for competition. Analyzing the top ranked results and their SEO is a good way to get a quick idea of how hard it will be to rank. Take note of Yahoo! Answers or eHow pages that are ranking high for a product as they are easy to knock out of position, as they are low quality content pages. The Ahrefs keyword toolgives you a direct idea of the competition for a keyword. Also, take a look at the UR and DR of the top ranked pages (using Ahrefs toolbar). If it is difficult to rank for keywords related to your idea, and of course if the first page is taken up by big companies and brands, it could be very challenging.
Evaluate Paid Ads Competition
Of course, even if there is a lot of strong competition for the top results, this can be somewhat bypassed with good paid advertising. Just searching the term in question and inspecting the ads that come up, as well as viewing the CPC bidding rates is useful. Tools like SEMrush and the Google Keyword Planner help you evaluate the cost and competitiveness of a keyword.
Evaluating Dropshipping Suppliers
Not all dropshipping suppliers are created equal. Each supplier is unique in what they offer, such as the amount of product data they give you or their dropshipping policies. When it comes to evaluating dropshipping suppliers, there are some core areas you need to consider:
Their Product Quality and Authenticity
This is one very obvious (and probably most important) area to research that surprisingly can go overlooked. In reading reviews and doing your research, especially in industries such a fashion, jewelry and electronics, it is very important to make sure you are building a retail business around products from a supplier you can trust. Pay close attention to the products you are researching- are there any grammatical errors in the title or product description? I know we all make mistakes, but if these errors are consistent among a line of products, you are likely looking at a fake or counterfeit product. Also, if the prices seem too good to be true, it unfortunately probably is. And, for electronics especially, be wary if the product is being shipped from China since many of the counterfeit companies originate there.
Their (Reseller) Customer Service
If you are applying to become a reseller and can not get a response over email or phone for weeks, you will likely not want to do business with this supplier as it is an indicator of how they do business. When it comes to questions about the products, returns or delayed shipments, good customer service can make up for the inevitable hiccups any partnership is going to have.
Their Warehousing and Shipping Options
Depending on where you are selling (U.S., Canada, International, etc.), this can play a large part in selecting your supplier. Suppliers with multiple warehouses can add complexity to the process but can be hugely beneficial to save money on shipping and can be an even bigger asset for those with warehouses in different countries. A Canadian and U.S. warehouse pair is a common strategic approach to get around trade/tariff laws that prevent smooth (affordable) shipping across this border.
Their Return Policy
If you are (or become) a successful retailer, you will have returns- it is part of the business. So knowing your supplier's return policy and ensuring it does not hang you out to dry is a critical area in evaluating suppliers, especially dropship suppliers.
Their Inventory Feed
If you are selling a high volume of SKUs at thin margins (which is common in the dropship retail game), the inventory feed quality and accuracy is a VERY LARGE part of how you do business and which supplier's you want to work with. If you are dropshipping hundreds or thousands of products from multiple suppliers, product images, titles, MSRP, descriptions and even categories in some cases can be almost necessary to be provided by the supplier. Also, a daily feed to accurately inventory quantities and new products is critical to running your business.
Would you like to know more about all aspects related to Dropshipping ?:
InventorySource, presents a white paper with the fundamental aspects that you should know before starting your Dropshipping project:
Topics you will learn:
Forming Your Dropship Business
What to Sell Online
How to Find (and get approved with) Dropship Suppliers
Dropship Pricing Strategies
Dropshipping Scams
Inventory & Order Management
Advertising Disclosure: This site is a free online resource that strives to offer helpful content and comparison features to its visitors. Please be advised that the operator of this site accepts advertising compensation from companies that appear on the site, and such compensation impacts the location and order in which the companies (and/or their products) are presented, and in some cases may also impact the rating that is assigned to them. To the extent that ratings appear on this site, such rating is determined by our subjective opinion and based on a methodology that aggregates our analysis of brand market share and reputation, each brand's conversion rates, compensation paid to us and general consumer interest. Company listings on this page DO NOT imply endorsement. Except as expressly set forth in our Terms of Use, all representations and warranties regarding the information presented on this page are disclaimed. The information, including pricing, which appears on this site is subject to change at any time.
Disclaimer: We strive to provide accurate, up-to-date content. We recommend that you consult always with a professional for relevant business decisions. Our main focus is the eCommerce ecosystem, however, some areas are not our competence and we make recommendations for the comments of other professionals or consumers who leave their comments on various websites. Product or company names, logos, and trademarks referred to on this site belong to their respective owners.